RightSize Newton is a city-wide nonprofit organization that advocates for human scale development while preserving and promoting a livable, diverse and environmentally sustainable community.
We value the distinctive nature and history of all Newton's neighborhoods

We support affordable housing strategies that foster economic and social diversity without compromising the quality of village life

We value green open space such as parks, playgrounds, and trails

We favor preserving the architectural character of our neighborhoods and low-rise village centers

We support the efforts of individuals and neighborhood groups to elect city officials who endorse these values
Planning for a new Senior Center building has been underway for almost two years. In July, the NewCAL committee decided they preferred to tear down the existing structure and build an entirely new center. However, architecture firm BH+A has developed perfectly good plans for a new Sr. Center that would preserve the current exterior and we support this alternative!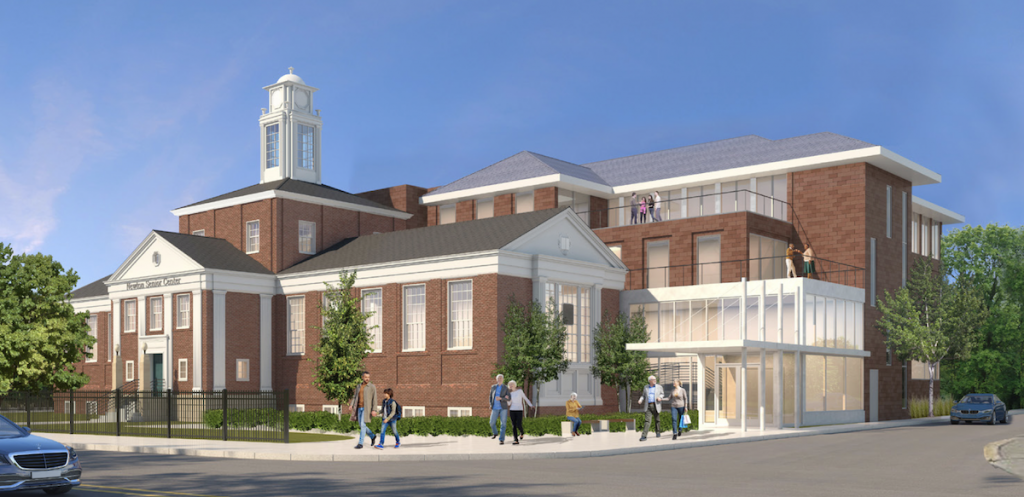 Friends of RightSize Newton, 
Development is something we often ignore until it affects our own neighborhood – and then it is often too late. Zoning is a topic so boring, just saying the word makes me close my eyes.
However, development and zoning have the potential to reshape Newton. To combat the complexity of these issues, we are excited to share with you that RSN has launched a public information campaign on Facebook and Twitter!
RSN advocates for a careful, holistic, review of proposed developments and zoning changes so that they benefit not only developers and their investors, but also existing Newton neighborhoods and residents. Your voice matters.
Stay informed by following us on social media using the icons below and checking out our website. If you missed our recent content, check it out below.
Your input on issues affecting our city is valuable. We are eager to hear from you on social media or by email at RightSizeNewton@gmail.com.
Together, as a community, we can shape the future of our city.
All the best,
Randall Block, President,
RightSize Newton
Our most recent webinar:
What makes a village center inviting?
Speaker: Newton Architect, Marc Hershman